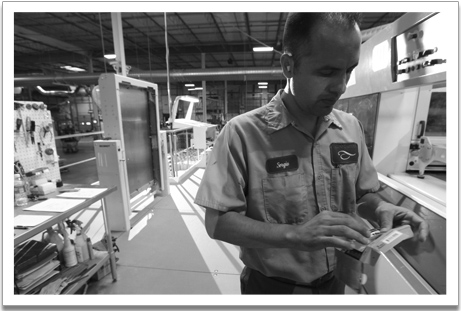 Industrial Electrician
Accord Carton is seeking an experienced full-time Industrial Electrician to work in our Alsip, Illinois location.
This position requires you to be an experienced Industrial Electrician with 3-phase, 480 V, and Industrial troubleshooting experience. You will be required to install, maintain, troubleshoot and repair Industrial electrical equipment and associated electrical and electrical controls.
Duties and Responsibilities:
Read and interpret drawings, blueprints, schematics and electrical code specification to determine layout of electrical equipment installations, maintenance and repair.
Ability to assemble, install, test and maintain electrical or electronic wiring equipment on Plant and Production systems.
Demonstrate safe and proficient use of shop tools (both hand and power)
Knowledge and ability to trouble shoot PLC'S.
Conduct preventative maintenance programs and keep accurate maintenance records.
Follow all Company and OSHA guidelines.
Knowledge, Skills, and Abilities:
Must be physically capable of performing work from ladders, scaffolds, and roofs.
Must follow and have knowledge of all State and Local Electrical Codes.
Ability to read drawings, schematics and blueprints.
Ability to stand extended periods of time and lift up to 70 pounds.
Experience:
Must have 4 plus years of proven Industrial Electrical experience.
Must have good math skills.
Manufacturing experience highly desired.
High School diploma required.
Please send resume to sring@accordcarton.com
Accord Carton is EOE