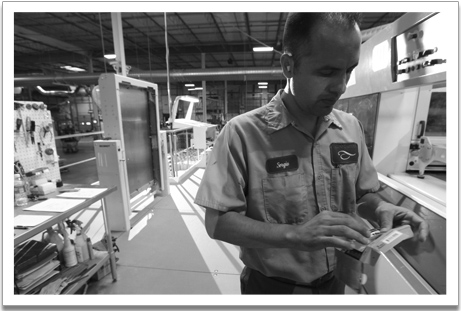 Sheeter Operator
Accord Carton is seeking a full-time Sheeter Operator and a Sheeter Helper to work in our Alsip location.
This position requires you to safely and efficiently make ready, operate, and maintain a paperboard roll sheeter.
Duties and Responsibilities:
Sheet roll according to the sheeting instructions for the order.
Check rolls for excessive damage or defects from board supplier and report to press room, or quality manager.
Direct efforts of Sheeter Helper.
Trouble shoot sheeter problems and take appropriate corrective action.
Check the sheet cut size and quality during run, document checks on operator's quality check sheet.
Make Ready sheeter and slitter per sheeting schedule instructions.
Handle all aspects and operator responsibilities for the sheeting run.
Maintain a clean work area.
Operate de-curling device properly to ensure sheet are flat.
Look for scratches and other defects on make ready and while running.
Properly tag sheeted loads for the next operation.
Bring rolls to sheeter when needed.
Perform the necessary Maintenance and lubrication of the machinery.
Ream cut sheets when necessary.
Following all safety, sanitation and quality procedures
Experience:
Must have prior experience as a Sheeter Operator and Sheeter Helper. Must have the mechanical ability to use tools and understand make-ready procedures.
Please send resume to sring@accordcarton.com
Accord Carton is an EOE