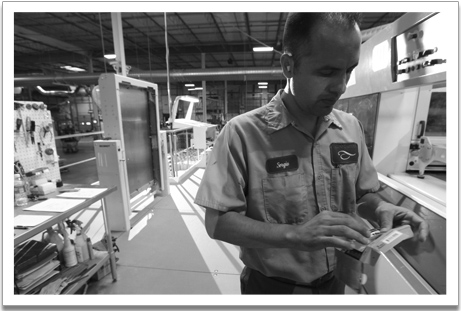 Die-Cutting Operator
Accord Carton is seeking experienced Die-Cutting Operators to work in our Alsip location.
This position reports directly to the Die-Cutting Manager. The Die-Cutting Operator will be responsible for operating sheet cutting, stripping and blanking press safely, efficiently with good quality.
Duties and Responsibilities:
Complete press make-readies within required time guidelines.
Producing cut sheets at the appropriate cutting speeds with superior quality.
Inspecting each cut load for quality then documenting the quality check.
Ensure loads are being stripped by hand do not have excessive or strong nicks.
Accurately recording the cut count information and tagging samples.
Properly tagging and moving cut loads to the finishing staging area.
Maintaining a neat and orderly work area around the press.
Assist Technicians in the die room if needed.
Completing the Operator level preventative maintenance
Assisting the Bobst Technician in completing maintenance service if needed.
Any other work assigned by management.
Experience:
5 plus years' of experience as a Die-Cutting Operator, knowledge in the operation of a Bobst 104 or 142 ER blanking press. Quickly analyze and correct cutting make-ready and production problems. Skilled in various cutting and creasing styles (bar/cut scores, perforations) Have the mechanical ability to make machine adjustments and use of hand tools as needed. Ability to lift up to 50 pounds, understand and read instructions and carton blue prints.
Please send resume to sring@accordcarton.com
Accord Carton is an EOE