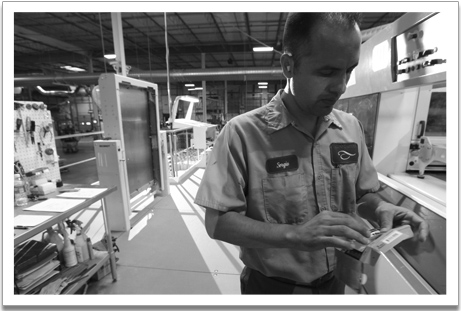 Gluer/Finishing Operator
Accord Carton is seeking full-time Gluer/Finishing Operator to work in our Alsip, Illinois location.
This position requires you to operate various gluing machines safely, efficiently, with quality as a top priority. You will be responsible for directing the work of team members to maximize productivity.
Duties and Responsibilities:
Completing make-readies and in-process adjustment on glue machines.
Operating various glue machines, glue extrusion units, and case packing machines.
Reduce carton waste, rework and producing quality cartons.
Reading and understanding the order job ticket before make-ready or for a job already running.
Feed, pack, catch cartons when needed.
Check carton quality, batch count and case pack regularly.
Complete the job order and check final production count against order.
Ensure that feeders, catchers, packers are completing their assigned job duties effectively.
Assist case stacker with setting up and labeling cases.
Making operator level machine repairs and maintenance when needed.
Completing preventative maintenance and the appropriate documentation as required.
Cleaning machines, and sweeping floors.
Carton rework or salvage if necessary.
Comply with all safety, sanitation and quality procedures.
Follow instructions and complete all other assignments from Management.
Knowledge, Skill, Abilities:
Mechanical ability to use tools, understand machine set up and adjustments.
Analyze machine problems and take corrective action.
Operate electronic equipment and operating controls.
Ability to write, count, and perform basic math.
Feed, catch or pack on the glue machines.
Ability of leading, directing chine crews.
Collaborative team member.
Extensive standing for long periods of time and be able to lift up to 50 pounds.
Ability to lead and direct machine crews.
Experience:
3 plus years of experience as a Gluer/Finishing Operator in a manufacturing folding carton plant is highly desirable. Setting up and operating gluing machines, producing side seam, auto bottom, reverse fold, window cartons on various substrates, coatings and laminates such as foil, UV, and aqueous coatings are required. Experience setting up and operating glue extrusion units, case packers and performing operator level maintenance. Operating under ISO 9001:2000, AIB, Siliker and SQF.
Please send resume to sring@accordcarton.com
Accord Carton is EOE